Absolute Holiday Safaris, we are a destinations kenya safari duly registered Tour operator in Kenya with proven experience. We specialize in Kenya budget Safaris, Kenya safari deals, Luxury tented camp safaris, Kenya lodge safaris, Luxury lodge safaris, Adventure mountain climbing in Kenya and Tanzania popular destinations. We have scheduled and tailor made itineraries to suit clientele requirements .
Our qualified staff will attend to all inquiries in Kenya budget camping safaris, Kenya wildlife lodge safaris, Mount Kenya Trekking Safaris , Tanzania budget safaris, Combined kenya and Tanzania safaris Tanzania wildlife lodge safaris and Mount Kilimanjaro climbing Safaris. Our bespoke combo safaris to Kenya and Tanzania carry a wealthy sightseeing covering the great wonders in Africa. Our itineraries are based on a daily departure basis with guaranteed best price.

AMAZING KENYA SAFARIS PACKAGES
Absolute Holiday Safaris is your caring partner while on holidays in Africa. Feel most welcome to talk with our specialized staff who will guide you through to making an informed decision in booking your safari. We cater for all budgets bracket, so please share with us your travel time frame and budget we will fix you in our best guaranteed package rate.
GET READY FOR THE BEST KENYA SAFARI GROUP JOINING SAFARIS
Welcome Kenya, Welcome for Kenya safari, welcome for Tanzania Experience…… welcome to East Africa for great and amazing Adventure. Kenya being a top African Safari destination, we offer an extensive compilation of Kenya Safari packages that highlight Kenya national parks and Kenya safari lodges while enjoying diverse African wildlife and Kenyan Culture.
We offer Kenya safari packages ranging from Kenya budget safari, Kenya lodge safaris, Kenya honeymoon safari, Kenya luxury safari, Kenya camping safari, Kenya mountain climbing safari, Kenya sports safari, Kenya balloon safari, Kenya beach holiday safari, Kenya flying safari & custom Kenya safari just to mention a few.
Choose any of our suggested Safari to Kenya Packages or if you prefer, we will be more than happy to assist you custom design your dream safari in Kenya. We are also pleased to mention that any of our listed Kenya safari holidays can be altered to suit your individual tastes.
Absolute Holiday Safaris cover Tanzania part with assist from Our Agents whom we select carefully based on Performance and customer care services so as to make sure our clients get the best services.
The itineraries cover both Kenya and Tanzania where the most booked safaris are Tanzania budget safaris, Tanzania Mid Range safaris, Mount Kilimanjaro climbing, Marangu Route, Machame Route, Luxury Tanzania Safaris among the day trips and Excursions.
Book your Trip with us without any doubt and be assured of a great tour in Tanzania the Land of Kilimanjaro.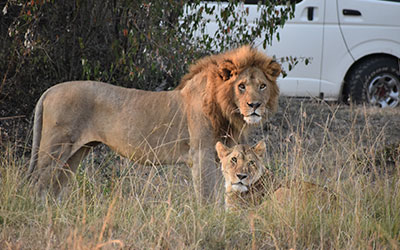 4 Days Kenya Wildlife Safari to Famous Masai Mara Game Reserve and Lake Nakuru.
Package Cost From USD $480 P.P Joining a Group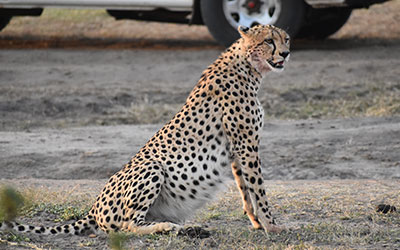 5 Days Lodge Safari Masai Mara Game Reserve and Amboseli National Park
Package Cost From USD $1470 P.P Joining a Group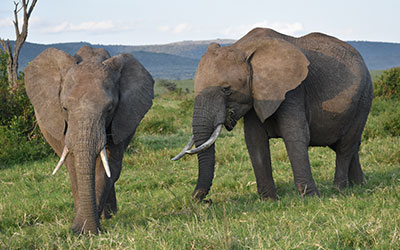 5 Days Kenya Budget Safari Great Masai Mara, Lake Nakuru and Lake Naivasha
Package Cost From USD $660 P.P Joining a Group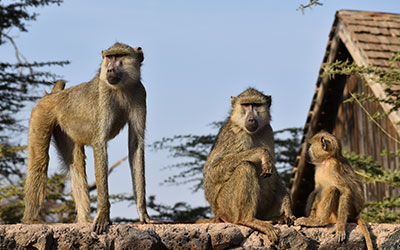 6 Days Kenya Budget Safari Masai Mara,Lake Nakuru and Amboseli National Park
Package Cost From USD $790 P.P Joining a Group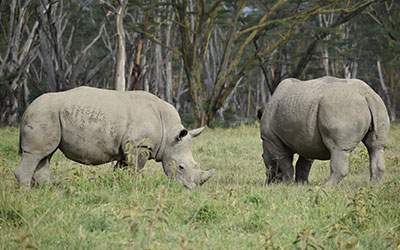 6 Days Kenya Lodge Safari Masai Mara, Lake Nakuru and Amboseli National Park
Package Cost From USD $1705 P.P Joining a Group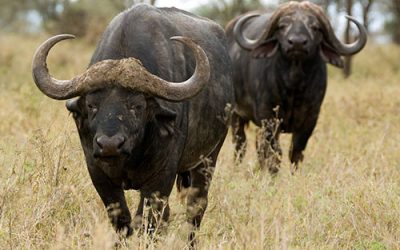 7 Days Kenya Lodge Safari Masai Mara, Lake Nakuru, Lake Naivasha & Amboseli
Package Cost From USD $2040 P.P Joining a Group
Reneeq90
Sydney, Australia
"Highly recommend!!"
This was a great budget company to use. The planning from Nairobi was done so well and we were given everything we were promised plus more. Our guide Richard was a great guy who was easy to get along with, laid back and eager to make sure we had a good experience .
In Masai Mara we were out on the main days game drive for 11 hours- it was beyond our expectation.The accommodation is very basic but it was clean, the beds were comfortable and we had hot showers wherever we went. The food is simple and similar every day but tasty and great to experience local food. I would definitely recommend this Absolute Holiday Safaris. Trustworthy, Reliable and good value for money!