Absolute Holiday Safaris, Kenya Safari Holiday, Kenya Tour
Absolute Holiday Safaris – TRA1/47/CO1/2639 is a well-established Tour Operator in Kenya based in the City Center of Nairobi. We are known for organizing daily departures to several destinations in Kenya and Tanzania. Our departures comprise Kenya Budget safaris, Kenya Lodge Safaris, Kenya private Safaris, Short Trips, and Excursions, Mountaineering in Mt. Kenya, Kenya and Tanzania budget safaris, Kenya and Tanzania mid-range safaris, Kenya and Tanzania combined Safaris, among other safaris.
Absolute Holiday Safaris Itineraries:
We have prepared and published most of the itineraries on our website to allow our clients to have a variety to choose from, in case of a special need our consultant teamwork perfectly with our clients to tailor and customize itineraries as per the client's request. We assure you that we will be happy to avail the best as per your desire. Our team will never let you down and feel free to reach us for a fast quote.
ABSOLUTE HOLIDAY SAFARIS DEPARTURES:
We guarantee departure for any confirmed booking by our consultants especially for the group joining tours where it's our duty to get more clients and make sure there is a group for the confirmed booking. We are flexible to private safaris and they can start even in Mid-day so long as the clients are able to reach their destinations before sunset.
A
BSOLUTE HOLIDAY SAFARIS TRANSPORT:
Absolute Holiday Safaris as its own tour safari vans for Kenya Safari and in Tanzania part all transport is done on a 4X4 safari vehicle which we have made sure our agent as. For Normal safaris in Kenya, we use the customized safari van but as per the client's request to upgrade to a 4×4 Toyota Land Cruiser, we are always ready to do so.  When the bookings are high sometimes we outsource the transport and guarantee our clients of their safety and delivery of the services as per the agreement before booking the safari. In case of any breakdown, we do our best and make sure the clients do not waste their special time.
ABSOLUTE HOLIDAY SAFARIS DRIVER GUIDES:
We have the best professional and knowledgeable driver guides who always do their best on the field, they make sure clients' itinerary is followed and they are where they have to be at the right time. They spend more time with clients and help the office with the highest customer service to all our clients. You will create great memories with them as you explore and discover Kenya and Tanzania. The guides are social to all clients, Flexible, and really informative.
ACCOMMODATION:
Concerning accommodations, we do not have our own accommodation properties and booking is subject to availability at the safari lodges, tented camps, and budget accommodations as per our client's destinations. We will always first share what is available and in case of an upgrade, we will work together with our clients to see the best option available. For the budget safaris we have several options and we will always have the accommodation ready for our clients.
MEET AND GREET TEAM:
Once a booking is fully confirmed next is to plan where we will meet the client so as to start the holidays, we do arrange complimentary pick-up either from Jomo Kenyatta International Airport, Nairobi residence, or Nairobi Hotel. We have a special team of Junior Guides who assist us in this arrangement. After the safari also there is a complimentary drop-off by the same team, experience your African safari with us.
ABSOLUTE HOLIDAY SAFARIS MARKETING:
Since the mission of any business is to grow to the next level we are represented in several marketing sites such as safari bookings a portal that covers Africa safaris among others.
Welcome to Kenya and Tanzania.
Group Joining Safaris Kenya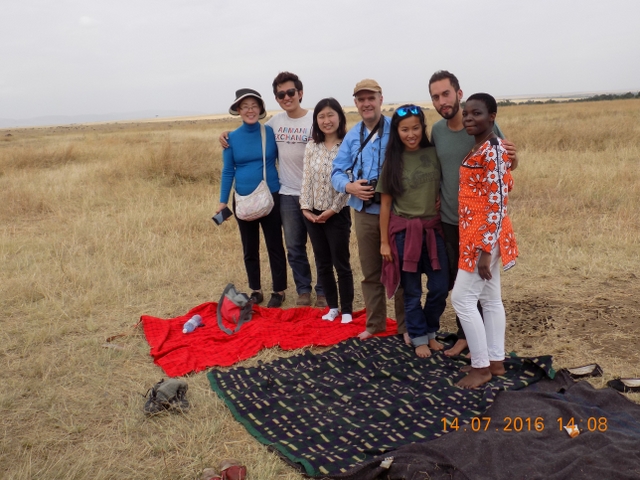 Absolute Holiday Safaris has the best Kenya safari package for Kenya wildlife adventure, Kenya safari holiday that is suitable for group joining safari to several destinations Kenya safari. Group joining safari are customized to allow budget travelers around the world to enjoy affordable Kenya safari package prices.
Destinations Kenya safari is one of the best Africa safari destinations for African wildlife adventure or Kenya safari holiday to the most and popular national parks and game reserve. Not all the destinations Kenya safari allow group joining safari, we do customize the itinerary on the best way to enable our clients to explore and discover with partly private safari and partly group joining safari.
Book your group joining safari for an African safari tour or Kenya safari holiday with Absolute Holiday Safaris for African wildlife adventure as a solo traveler, couple, or friends, and be assured of a great group joining safari where you will make new friends as you explore and discover Kenya. Talk to our tour consultants and they will be happy to assist you to have the best African safari tour that will leave you with great Kenya safari tour memories.
Kenya And Tanzania Safaris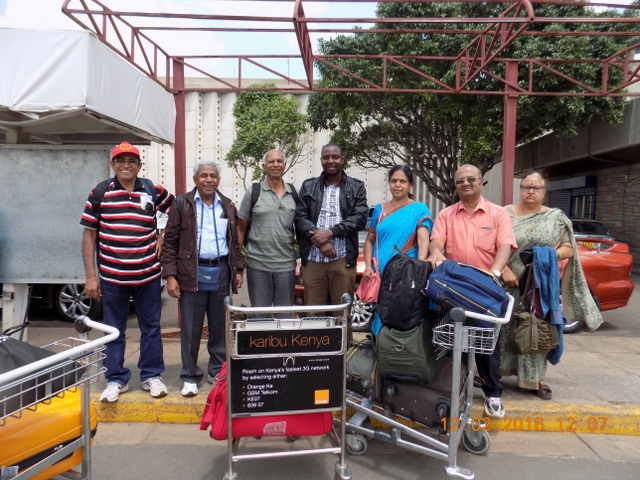 Absolute Holiday Safaris' main office is in Nairobi Kenya and for Kenya and Tanzania safaris we operate Kenya national parks and game reserves up to the Namanga border and Isebania Border. Absolute Holiday Safaris agent in Tanzania takes care of our clientele for their Tanzania park safari as per the confirmed booking by Absolute Holiday Safaris.
Kenya and Tanzania budget safari that are suitable for group joining safari use the Kenya Tanzania Namanga border while the customized safaris can use the Kenya and Tanzania Isebania border. Feel most welcomed to enjoy a combined Kenya and Tanzania safari with absolute holiday safaris.
Explore the best of Kenya and Tanzania parks, group joining safari for awesome African wildlife safari that will give you amazing African Safari tour Memories, our wish is to avail a relaxed, remarkable holiday to all who will give us an opportunity. Best safari package price guaranteed Best Kenya safari guide / Tanzania safari guide and unlimited safari drives.