6 Days Best Kenya Budget Safari

Masai

 

Mara

, Nakuru, Amboseli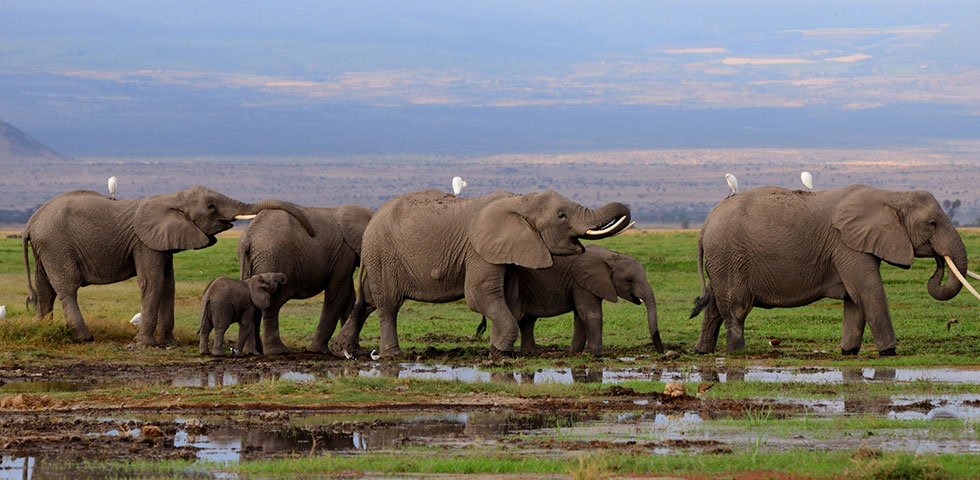 Package cost usd $720 p.p All Inclusive.
– Best Kenya Budget Safari Daily Departure available and guaranteed upon confirmation.
– Group joining safari for the best Kenya budget safari as no minimum number required to book.
– Solo Traveler, groups, friends all are welcomed and guaranteed to meet new friends while on safari.
– Best Kenya Budget Safari starts in Nairobi and can end at Namanga border, Nairobi – Mombasa highway, or Nairobi.
– Professional and knowledgeable driver-guide guaranteed.
– Group size to be maintained at 7 clients per safari van.
Best Kenya budget safari package starts in Nairobi with an introduction to other Tourists.  Kenya Safari Package covers the Great Masai Mara Game reserve, Lake Nakuru National Park. Amboseli National park the land of African Elephants and immense views of Mount Kilimanjaro. This Kenya Safari Package is pocket-friendly designed for Kenya wildlife safari across the best destinations Kenya safari.
DAY 1: NAIROBI – MASAI MARA GAME RESERVE.
Arranged transfer from your Nairobi pick-up point by our driver early in the morning. Meet the group for the best budget Kenya safari briefing and introduction to the Kenya safari driver-guide. Depart Nairobi for Masai mara game reserve before 0830 am. Two-stopover at the Great Rift Valley viewpoint for amazing views of the escarpment. Second stopover at Narok Town for early lunch and shopping.
Kenya safari deepens further to Masai Mara game reserve arriving later afternoon at the campsite. AA little siesta as you check-in followed by an evening safari drive inside Masai mara game reserve. Search for the African wildlife that calls this Best Game Reserve a home. Enjoy sunset then return back to the campsite for dinner, bonfire, and overnight with a first-day safari experience.
DAY 2: MASAI MARA GAME RESERVE.
Early morning breakfast at the campsite, Get ready for a full day thrilling best Kenya budget safari adventure. Make sure you are ready as per the group agreed to start time. Kenya safari guide will collect your picnic lunches to make sure you enjoy a great and extensive game drive. Masai mara game reserve is a savanna grassland giving a distance spotting of African wildlife. The guide will make sure you are in the best position for an up-close encounter all day through.
Arrive at Mara River at noon which is the point of the great annual wildebeest migration that starts in July to October. See the hippopotamus at the hippo pool and crocodile on the river bank. Break for the picnic lunch and continue building your African safari experience up to 1700 hrs. Leave the park for an optional activity to relax the body after a long safari drive. Visit the Masai village to interact with the locals, take a nature walk or relax at the campsite. Later dinner, bonfire, and overnight at the same campsite.
DAY 3: MASAI MARA GAME RESERVE – LAKE NAKURU.
Early morning enjoys the best Kenya budget safari game viewing as you track the predators. They hunt at dawn when the prey is grazing on the open game reserve. Witness the sunrise while in the wilderness for a great Kenya safari experience.  Return to the campsite for a full breakfast then check out and drive to Nakuru town. A stopover at Lake Naivasha for the optional boat ride at extra cost. With the view of Lake Elementaita, while on the main highway arrive at Nakuru hotel before sunset. Check-in, relax as you wait for dinner, and overnight.
DAY 4: LAKE NAKURU NATIONAL PARK.
Breakfast will be served at the hotel then leave for another day of great Best Kenya budget safari. The sightseeing of the day, the black and white rhinoceros, Flamingos, Lions, Buffalos, Zebras. Giraffes among other animals that inhabit Lake Nakuru National Park. If time permits visit the baboon cliff viewpoint for another thrilling African safari experience.
Before 1100 am leave Lake Nakuru National Park with a stopover for Lunch on the main highway. Drive via Nairobi – Mombasa highway to Amboseli National Park. On the way, the Kenya safari guide will brief you on the following day's safari activities. Arrive at the campsite before sunset for dinner and overnight.
DAY 5: AMBOSELI NATIONAL PARK.
Amboseli national park is famous for the large herds of elephants among other wild animals. The great views of Mount Kilimanjaro which has the highest peak in Africa. Enjoy an early breakfast at the campsite and depart with packed lunches for a thrilling best Kenya budget safari. Visit the swampy areas, the viewpoint, and the plains of Amboseli National park in search of great African wildlife.
Kenya safari will not be complete without you enjoying a picnic lunch at the base of Mount Kilimanjaro. Continue building your African safari Kenya memories till 1700 hrs. Leave the park for an optional activity such as a nature walk or visit to the local community. Dinner, Bonfire, and overnight will be served at the campsite.
DAY 6: AMBOSELI NATIONAL PARK – NAIROBI.
End your Africa safari tour with great memories by waking up for an early morning game drive to see the sunrise. Track the wildcats as they return from their nocturnal hunt or as they prepare to hunt the prey while grazing. Experience the final safari drive in Amboseli National park with immense views of Mount Kilimanjaro. Return to the campsite for a full breakfast, check out and drive back to Nairobi to end the Best Kenya Budget Safari.
– Transport on a customized comfortable safari van.
– Entrance fee.
– Game drives.
– Complimentary pick-up/Drop.
– 4 Nights accommodation at the camp and 1 night at a Hotel.
– 1 Liter of Mineral water each day.
– Meals first day L, D, full days B, L, D, and last day B, L.
– Things of personal use e. toothpaste/brush, Repellents, or ointments.
– Drinks both alcohol and beverages.
– Tip to the crew e.g. Guide, Cook & porters.
– Any optional activity.