6 Days Kenya Wildlife Adventure Tour Amboseli National Park, Lake Nakuru National Park, and Masai Mara Game Reserve.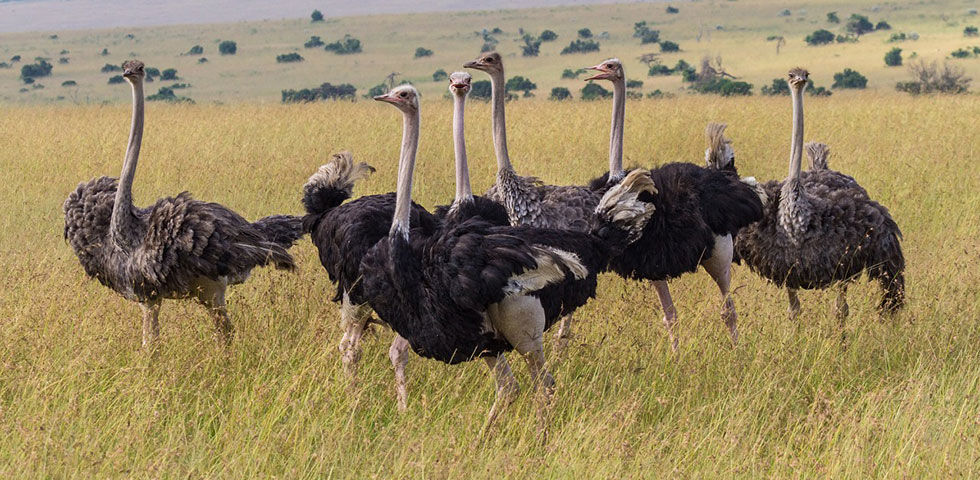 Kenya wildlife adventure tour
2 Pax from usd $1200 p.p joining.
4 pax from usd $940 p.p joining.
6 pax from usd $850 p.p joining.
– At Least 2 pax required to book a Kenya wildlife adventure tour.
– Transport on a comfortable customized safari van with an open roof for game viewing.
– Kenya safari package cost covers accommodation, entrance fees, government taxes, and meals.
– Kenya wildlife adventure tour starts either at Nairobi Hotel or with a Pick up from the airport and ends at the same point.
– Guaranteed of all the Big Five: Lion, Elephant, Buffalo, Leopard, and Rhino.
– Join Absolute Holiday Safaris for the best of Kenya safari package and you will build a great African safari tour Experience.
KENYA WILDLIFE ADVENTURE TOUR.
Experience a great and best Kenya wildlife adventure tour with Absolute Holiday safaris for the Kenya safari, the tour is well customized to cover the best destinations Kenya safari. This African safari tour will start with the great Amboseli national park well known for its large herds of elephants and views of Mount Kilimanjaro, Lake Nakuru national park where we guarantee all the tourist to see white and black Rhinoceros and finish with the famous Masai mara game reserve which will be the climax for building awesome Kenya wildlife adventure tour memories.
DAY 1: DESTINATION AMBOSELI NATIONAL PARK.
Scheduled pick up from your area within the Nairobi area and be briefed of the Kenya wildlife adventure tour and introduced to Kenya safari guide who will be with you for the six days African safari. Start the safari tour using the busy Nairobi – Mombasa highway and arrive at Amboseli National park before 1100 am.
Pick picnic lunches and proceed for the first safari drive in search of the African wildlife that inhabits in this national park such as Zebras, Jumbo elephants, Buffaloes, Giraffes, Wildebeest, Antelopes, Hyena, Lions among Other great animals and birds. Return to the campsite after enjoying the sunset with a great day Kenya safari memories, dinner, and overnight at the camp.
DAY 2: KENYA WILDLIFE ADVENTURE TOUR.
Early breakfast at the campsite as the Kenya safari guide brief you on the daily expectation of the Kenya wildlife adventure tour, it's a full day of safari drive in search of the wildlife and experiencing the beauty of Amboseli national park.
Visit the swampy areas of the park where elephants graze and bathe and other wildlife come to drink water, drive to Amboseli viewpoint for great and amazing views and enjoy your picnic lunch at the base of Mount Kilimanjaro. Continue with safari drive as you build awesome Kenya safari memories up to 1700 hrs, leave the park for optional activity then dinner and overnight at the campsite.
DAY 3: AMBOSELI AND LAKE NAKURU SAFARI.
Early morning safari drive to enjoy the sunrise in the wilderness, game watching as the animals they graze, and views of Mount Kilimanjaro, this is the final Kenya safari drive in Amboseli national park. Return to the campsite for a full breakfast, check out and drive via Nairobi to Great Rift Valley viewpoint where you will make a stopover to have amazing views of the escarpment wall.
Arrive Nakuru Hotel in time for a hot lunch, little siesta then proceed for an afternoon game drive in Lake Nakuru National park. The park is well known for the black and white Rhino, Flamingos, Lions, Buffalos, Zebras, Giraffes, Impala, Antelopes, birds, and other African animals except for Elephants.
After sunset leaves the park with other great memories of the Kenya wildlife adventure tour memories it's all about African wildlife for an African safari, enjoy dinner, and overnight at the Nakuru Hotel.
DAY 4: DESTINATION MASAI MARA GAME RESERVE.
Early breakfast at the hotel as you discuss your experience with Kenya safari guide and the daily activities, decide if to make a stopover at Lake Elementaita or Lake Naivasha for an optional activity such as a boat ride to watch the birds and hippopotamus in Lake Naivasha or drive direct to destination Masai mara game reserve where the Kenya wildlife safari will be witnessed.
Arrive Masai Mara game reserve in the afternoon, relax for few minutes as you check-in at your campsite the proceed for a great safari drive to the famous game reserve. Masai Mara is the best Kenya safari destination where African safari takes place and African safari memories are built. After sunset return to the campsite for dinner and overnight.
DAY 5: KENYA WILDLIFE ADVENTURE TOUR.
A scheduled day of Kenya wildlife adventure tour for at least 8 hours, enjoy early breakfast with your guide, and depart the campsite with picnic lunches for a great day of wildlife watching. Masai mara game reserve is savanna grassland with a large number of African animals among them the wildebeest, Zebras, Giraffes, Rhino, Elephants, Buffalos, Vultures, Birds, Hippopotamus and the list is really long.
Enjoy a safari drive with the search of more and more African wildlife up to mara river which is always the point of the annual great wildebeest migration July to October, along the river theirs is a hippo pool and crocodiles. Enjoy the Kenya safari till 1700 hrs then leave the park for an optional visit to Masai village, Nature walk, or relax at the campsite. Evaluate your Kenya wildlife adventure tour memories for all the park, have your dinner and bonfire before retiring to your tent.
DAY 6: DESTINATION NAIROBI.
Early morning Kenya safari drive to enjoy the sunrise and track the African wildlife as they graze, cats like lions hunt at down and you maybe luck to end the Kenya wildlife adventure tour with a kill. Return to the campsite before 0900 am fo full breakfast, overall discussion with your guide then leave the Masai mara region and drive back to Nairobi where you will be dropped at your destination either hotel or airport.
– Transport on a customized comfortable safari van.
– All park entrance fee.
– Unlimited safari drives.
– Complimentary pick up from your Nairobi area.
– Budget comfortable accommodation as per the Itinerary.
– 2 Liter of Mineral water each day.
– All meals L, D B, L, D B, L.
– Personal travel insurance and things of personal use items.
– Drinks both alcohol and beverages except tea and coffee.
– Tip to the crew e.g. Guide, Cook & porters
– Any optional activity such as boat ride, Hot air balloon ride and visit to local communities.