7 Days Exciting Tanzania Budget Safari Private Tour Package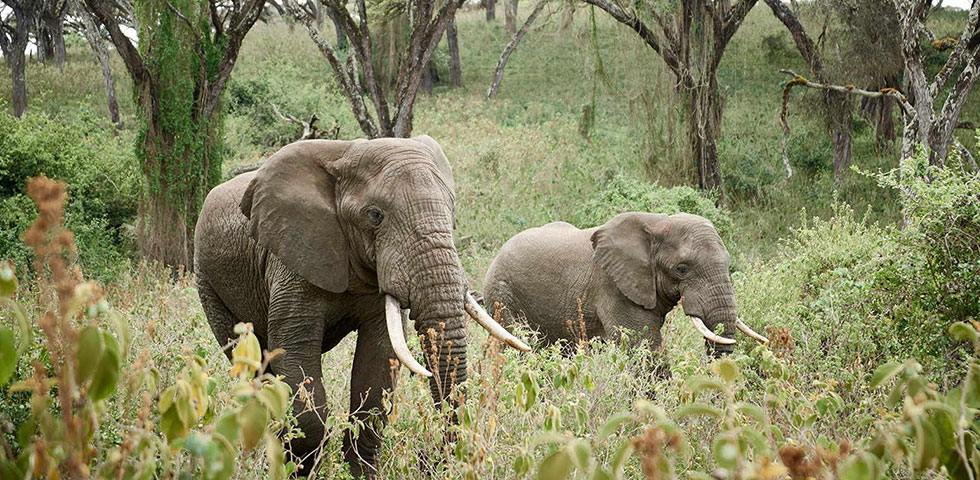 2 Pax cost from usd $2360 p.p joining
3 Pax cost from usd $1995 p.p joining
4 Pax cost from usd $1650 p.p joining
6 Pax cost from usd $1500 p.p joining
– Minimum 2 pax required for safari booking Tanzania Budget Safari.
– Tanzania Budget Safari Tour Package can be customized to a Mid Range Safari or Luxury Safari to cover the same safari destinations.
– Guaranteed professional and knowledgeable driver guides during the safari.
– Guaranteed of all the big five among other large mammals and Predators.
– Transport on a comfortable customized 4×4 Toyota Land Cruiser for game viewing.
– A guaranteed visit to Tarangire National Park, Lake Manyara National Park, Serengeti National Park, Ngorongoro Crater.
– Meals are provided as per the client's dietary, Halal food, Vegan meals, gluten-free meals, and Vegetarian meals, etc.
– Tanzania Budget Safari Tour Package cost includes all entrance fees and government taxes.
Tanzania budget safari is an exciting private tour package covering the best Tanzania National parks. A great wildlife adventure safari and birding watching in Lake Manyara National Park and Ngorongoro Crater. The Tanzania Budget safari is a camping safari where we provide all the camping gear. The safari guide and cook will always assist in pinching the tents. The Tour Package covers Tarangire National Park. Lake Manyara National Park, Serengeti National Park, and Ngorongoro Crater for incredible African safari tour memories.
DAY 1: ARUSHA – TARANGIRE NATIONAL PARK.
Early morning scheduled pick up from the agreed and confirmed point and be transferred to Arusha to meet with Tanzania Tour Agent for Tanzania Budget safari briefing and introduction to your Tanzania safari driver-guide. Depart Arusha with picnic lunches and drive to Tarangire National Park for a thrilling game viewing along the Tarangire River.
The Tarangire River is the only source of water for Tarangire National Park during the dry season from June to November, Tarangire National park host the largest herds of Elephants and famous for the giant Baobab Trees. Other Sightseeing of the day Cape Buffalos, Zebras, Wildebeest, Impala, Leopards, Cheetahs, Lions, Caracal, African wild dog, Waterbuck among others.
Enjoy the picnic lunch near the Tarangire River with views and in the late evening exit Tarangire National Park and drive to Lake Manyara area at Sunbright Campsite for check-in, dinner, Bonfire, and overnight.
DAY 2: LAKE MANYARA NATIONAL PARK.
Breakfast at Sunbright Campsite, pick packed picnic lunch boxes, and drive to Lake Manyara National Park for a day of game viewing, Lake Manyara National Park features to make the lake particularly memorable to visit, and you will really create great Tanzania Budget Safari memories. The sightseeing of the day includes wildlife Zebras, Elephants, Hippos, Wildebeest, Noisy Monkeys, Buffalos, Warthog, Waterbuck among others, and bird watching as the national park has registered more than 400 bird species.
Enjoy the picnic lunch at the picnic site and continue with the game drive till late afternoon, exit Lake Manyara National Park and drive to Sunbright Campsite for relaxation, dinner, bonfire, and overnight.
DAY 3: MANAYARA AREA – SERENGETI.
After breakfast at the campsite check out and drive to Serengeti National Park to arrive at Midday at the Main gate for registration afternoon and evening game drives en route to Central Serengeti  Nguchiro Campsite. Serengeti National Park is known for the massive annual migrations of wildebeest and zebras in the search of new pastures followed by the Predators such as the Lions, Leopard, Cheetah, Caracal, and African wild dog. Arrive at Nguchiro Campsite in time for dinner, Bonfire and overnight.
DAY 4 & 5: SERENGETI NATIONAL PARK.
Two full days of game viewing in the large Serengeti National Park are a great deal for memories of Tanzania budget Safari across Serengeti National Park which never disappoint for game viewing, with the Help of the guide tracker the herds of Wildebeest and Zebras from Central Serengeti, Along Mara River, Along the Crocodile infested Grumeti River and on the Serengeti National Park plains.
Each day enjoys the picnic lunches in the wilderness at the specific picnic site, Serengeti National Park is rich in wildlife species, Several Kopjes where the pride of Lions is often seen, Hippo pool among other great attractions. Some of the sightseeing includes the Predators Lions, Leopards, Cheetahs, and Large mammals Black Rhino, African Elephants, Buffalos, Hippos, and Crocodiles. In the late evening return to Nguchiro Campsite for an optional activity, Dinner, Bonfire, and overnight.
DAY 6: SERENGETI – NGORONGORO CRATER.
The Tanzania Budget Safari is scheduled for morning and afternoon game viewing in Serengeti National Park covering the Central Serengeti, Mawe area, Mbuzi area en route to the Main gate with great sightseeing of the wildlife. After Breakfast checks out with picnic lunches and explores Serengeti National park up to noon, enjoy the picnic lunches, Exit, and drive to the Ngorongoro Conservancy area with an optional stopover at the Olduvai Gorge. Arrive at Ngorongoro Conservancy area Simba campsite for dinner, Bonfire, and overnight.
DAY 7: NGORONGORO CRATER – ARUSHA.
Breakfast at Simba Campsite, check out with picnic lunches, and drive to Ngorongoro Crater for the final Tanzania Budget Safari game viewing Experience at the Crater Rim. Ngorongoro Caret is one of the UNESCO world heritage site as well among the seven wonders of the world, its host more than 25,000 mammals and Predators among then the few remaining black Rhino, African Elephants, Hippos, Crocodiles, Cape Buffalo, Lions, Leopards, Cheetahs, Wildebeest, Zebras, Ostrich, Flamingos among others.
After the picnic at the crater rim and extensive game, viewing ascend the crater to the main gate of Ngorongoro Crater, Exit, and drive to Arusha town with great African safari tour memories where the Tanzania Budget Safari will end with a drop off at your Arusha destination
– Transport as per the highlights.
– Accommodation as per itinerary.
– 3 meals a day while on safari.
– Services of our Professional Guide/Driver.
– All park entrance fees.
– All game drives.
– 1.5 litres of Mineral water each day.
– Personal Insurance.
– Items of personal nature.
– Alcoholic & Soft drinks.
– Tips.
– Any optional activity such as a visit to Olduvai Gorge.