11 Days best of Kenya and Tanzania budget safari adventure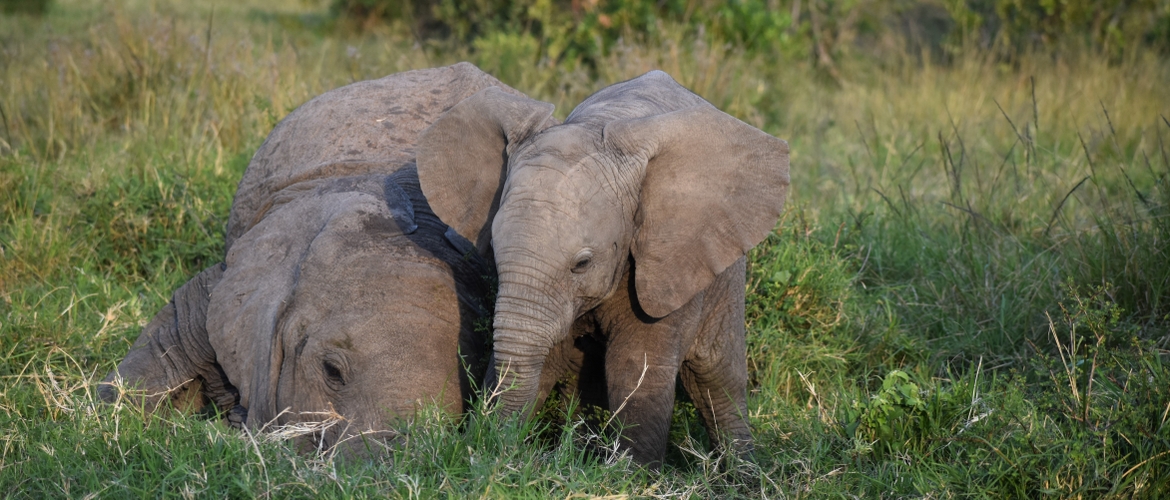 Kenya and Tanzania Budget Safari
LOW SEASON

01ST JAN 2024 TO 31ST JUNE 2024

PEAK SEASON

01ST JULY 2024 TO 31ST DEC 2024

USD $1560 PER PERSON

USD $1760 PER PERSON
Kenya and Tanzania Budget is one of the best-customized group joining safari for a thrilling wildlife experience. This safari package covers Kenya and Tanzania's best safari destinations. Therefore, allowing safari booking by solo travelers, groups, friends, Couples, and even families. Kenya and Tanzania budget safari guarantees all the Big Five, Big Cats. Massive migration, pride of lions, and again, guaranteed departure. The absolute Holiday Safaris team is ready to make sure great services and, support is offered. The main safari destinations are Masai Mara, Lake Nakuru, Amboseli National Park, Lake Manyara, Serengeti, and Ngorongoro Crater.
DAY 1: NAIROBI – MASAI MARA GAME RESERVE.
The day is scheduled for an hour's road drive from Nairobi to the Masai Mara game reserve with two stopovers. The Great Rift Valley viewpoint to witness the escarpment wall and another at Narok. The safari will deepen further to arrive at Miti Mingi Eco Camp for check-in, hot lunch, and freshen-up. Little siesta followed by evening game drive in search of wild animals. Masai mara host a variety of wildlife such as lions, buffalos, Giraffe, Zebras, Wildebeest, Waterbuck, and antelopes among others. After sunset drive back to the camp with great safari memories for dinner and overnight.
DAY 2: MASAI MARA GAME RESERVE.
Masai Mara Game Reserve is widely known as a jewel for wild animal viewing with a savannah grassland that enables thrilling game drives. The day is scheduled for a Masai Mara safari experience for more than 8 hours. Depart the camp with packed picnic lunches and transverse the game reserve characterized by up-close encounters. Explore the best game reserve till you get to the Mara River either for annual migration or to see the hippos and crocodiles.  The safari will be done by late evening, exit the best game reserve, and drive to the camp for an optional activity, dinner, and overnight.
DAY 3: MASAI MARA – LAKE NAKURU NATIONAL PARK.
Breakfast at the campsite followed by a scheduled cultural tour visiting the nearby Masai people. Interact with the warriors joining their morning dance and stories about life in the jungle. By 0900 am enjoy a full breakfast and depart Masai Mara game reserve for Lake Nakuru. Stop over for a hot lunch and again, at Lake Naivasha for an optional boat ride at extra cost. The boat ride is suitable for bird watchers and other tourists as you spice up the safari memories. Later leave Lake Naivasha and drive to Nakuru Hotel for check-in, Dinner, and overnight.
DAY 4: LAKE NAKURU – AMBOSELI NATIONAL PARK.
Lake Nakuru National Park is famous for hosting the endangered Rhino species and is a great place for bird watching at the lake. Baboon Cliff, Makaila Falls, Rothschild giraffe, Buffalos, Lions, waterbuck, Zebras, and antelopes are also part of the attractions. Lake Nakuru National Park has also great scenic views for thrilling game drives. Depart the hotel immediately after breakfast and drive to the main gate for registration and 4 4-hour game drive. Check out between 1000am and 1100 am and drive via viewpoint and drive to Amboseli to arrive in the late evening for check-in, dinner, and overnight at Nyati Safari camp.
DAY 5: AMBOSELI NATIONAL PARK FULL DAY.
Amboseli National Park is the breeding zone for the African Elephant and land of immense views of Mount Kilimanjaro. The safari covers the three areas of Amboseli National Park, the swampy areas where elephants bathe and graze in abundance. Other wild animals meet here in search of drinking water. The Amboseli plains are where we will search for lions, Antelopes, Zebras, Giraffes, hyenas, and monkeys among other animals. Climax will be the Amboseli viewpoint which we must visit during the day. The safari experience starts immediately after breakfast and ends in the late evening.
DAY 6: AMBOSELI NATIONAL PARK – ARUSHA.
Kenya and Tanzania Budget Safari will take us across Amboseli with a short game from Kimana Gate to Mashenani Gate. Drive to Kenya and Tanzania Namanga border for immigration and shuttle bus to Arusha town. Upon arrival meet with Absolute Holiday Safaris Agent and be transferred to The Charity Hotel. Late afternoon and evening at own exploring the streets of Arusha. Return to hotel in early or late evening for dinner and overnight.
DAY 7: ARUSHA – LAKE MANYARA NATIONAL PARK.
Lake Manyara National Park is one of the unique Tanzania National parks with a unique wilderness experience. The Lake is famous for the tree-climbing lions and large flocks of flamingos. It will take approximately 2hrs 30 minutes from Arusha and the sightseeing of the day will be. Elephants, Zebras, giraffes, Antelopes, Noisy Monkeys, Lions, Waterbuck, and a great number of birds at the lake. Late evening exit the park with awesome memories and drive to Panorama camp for dinner and overnight.
DAY 8: LAKE MANYARA – SERENGETI NATIONAL PARK.
Serengeti National Park is famous for the massive migration of wildebeest, zebras, and antelopes followed by big cats. The wildlife moves from one area to another area in search of green pasture. The Lions, Cheetahs, Leopards, Hyenas, and wild dogs follow the migration for easy hunting. We leave the Manyara region in the morning and arrive at the Serengeti main gate by afternoon for registration and game drive. With the Serengeti National Park experience arrive at Nguchiro campsite for check-in, dinner, and overnight.
DAY 9: SERENGETI NATIONAL PARK – NGORONGORO CRATER.
Kenya and Tanzania budget safari is not complete without another 6-hour game drive in Serengeti National Park. Explore the Mawe area visiting the Kopjes in search of Pride of lions, buffalos, Elands, Cheetahs, Elephants, and others. By noon exit Serengeti National Park with an optional visit to Olduvai Gorge at extra cost. Arrive Ngorongoro conservancy area by late evening, optional visit to locals or relax at the Campsite.
DAY 10: NGORONGORO CRATER – ARUSHA.
Ngorongoro crater a UNESCO World Heritage site is the largest world inactive volcano site which has recorded more than 25,000 wild animal species. Ngorongoro crater hosts the few remaining black Rhinos. The Tourists are allowed only 6 hours down and up the crater where a thrilling game drive is experienced. The visit will be after breakfast and together with other tourists will enjoy a picnic lunch at the crater rim. Ascend with a game drive, exit, and drive to Arusha The Charity Hotel booked a bed and breakfast.
DAY 11: ARUSHA – NAIROBI.
Breakfast at The Charity Hotel then if you will be returning to Nairobi the shuttle driver will be you between 0800am and 0820am. Transfer to Kilimanjaro airport will be as per the flight time as well as transfer to Arusha airport. For a Kilimanjaro transfer solo traveler will add USD $25.
– Best of Kenya and Tanzania Budget Safari as per the itinerary.
– Round Transport from the starting point back to the Finishing point.
– Services of a Professional and Knowledgeable English speaking driver Guide.
– Meals each day while on safari.
– All mentioned game drive.
– All park admission fees
– Transfer from the airport and back to the airport.
– 1 liter of bottled water each day.
– Accommodation as per the itinerary.
– Personal Travel Insurance.
– Any optional activity such as a visit to Maasai village, visit Olduvai Gorge, Boat Ride at Naivasha, etc.
– Beverages and Alcoholic drinks.
– Visa fees.
– International or Domestic flights.
– Gratitude to safari crew.
– Things of personal use.