Great Kenya Luxury Safaris Top Travel Destinations.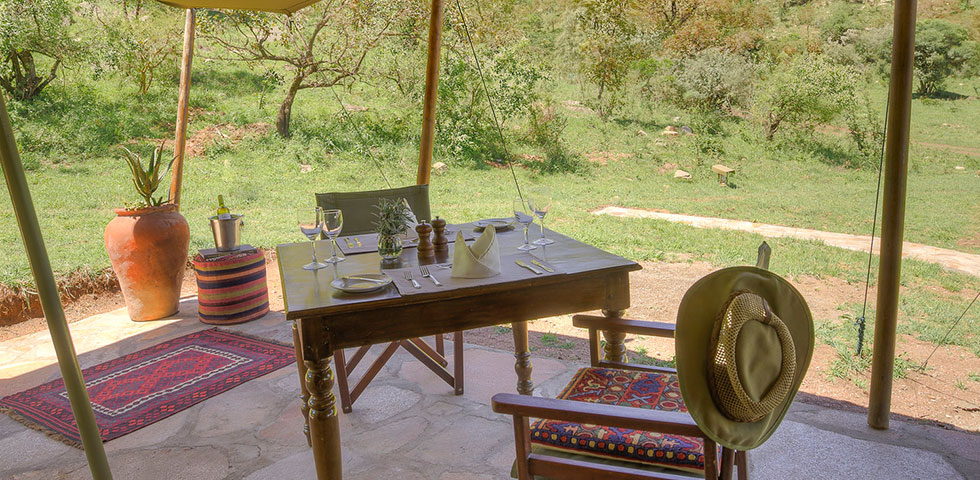 Kenya Luxury Safaris is a combination of Kenya Safari Packages. The safari packages are customized for a comfortable accommodation on the best luxury tented safari camps. Ikweta Safari Camp, Entumoto Safari Camp, and the best Kenya Lodges The Ark Lodge Aberdare, Lake Nakuru Lodge. Naivasha Kongoni Lodge, Samburu lodge, Masai Mara Sopa Lodge among others. They're also Flying Packages all-inclusive to Entumoto Safari Camp. Join Absolute Holiday Safaris your Caring Partner on Holiday for a lifetime Kenya Luxury Safaris Experience.
3 Days Kenya Tented Camp Safari Masai Mara Game Reserve
3 days Kenya tented camp safari great Masai Mara for an unforgettable safari Experience. The Kenya Luxury Safaris takes us to Entumoto safari camp located at Siana Conservancy.  Masai Mara Game Reserve to experience the best Kenya Wildlife adventure safari. Explore and discover the beauty of the Kenya Masai mara game reserve. The best Kenya Tented camp safari accommodation…View Itinerary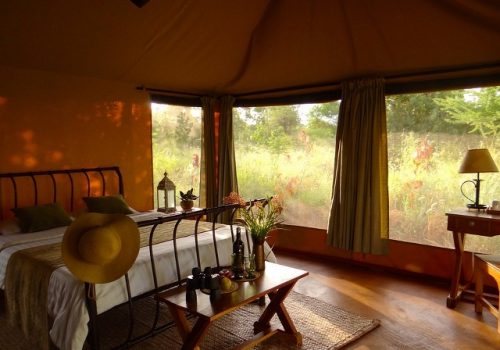 3 Days Meru National Park Safari Complete Wilderness Adventure
Meru National Park Safari is a complete wilderness adventure experience for affordable Kenya luxury safaris. The Park features a luxuriant jungle rich in wildlife and bird species. And a great topography that offer spectacular scenic views of the mountains and Valleys. The Kenya Safari Package accommodation at Ikweta Safari Camp a luxury tented safari camp. Affordable for luxury accommodation to spice your Meru National Park safari…View Itinerary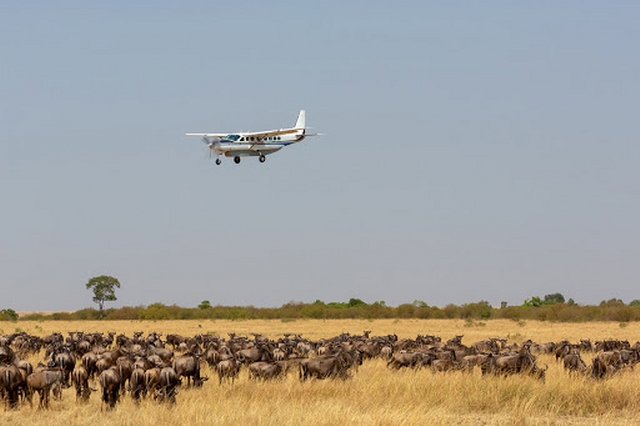 4 Days Perfect Luxury Kenya Safari Holiday Flying Package
Luxury Kenya Safari Holiday package is among the Kenya Luxury Safaris. Customized for a flying Package from Nairobi Wilson Airport to Keekorok Airstrip Masai Mara Game reserve. Thrilling game drive at the conservancy and Masai Mara Game reserve. Luxury Kenya Safari Holiday gives a perfect African Safari experience for a lifetime memories in the wilderness. Let's Travel and discover the beauty of Masai Mara…View Itinerary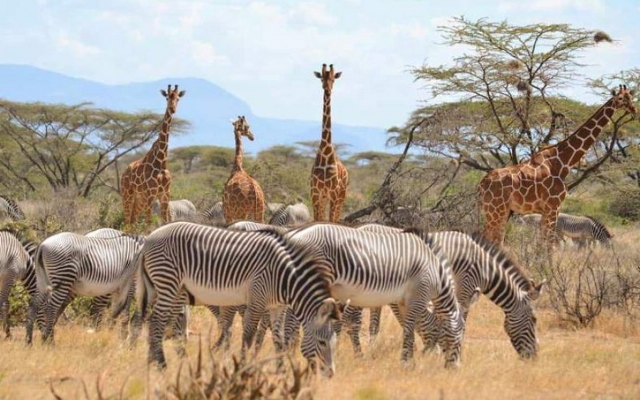 5 Day Magical Kenya Safari Trip Classic Samburu special five
Magical Kenya Safari trip is one of the best Kenya luxury safaris to visit the rarely visited safari destinations in Kenya.  Covering the Meru National park well known for Adamson's falls, the Former home of Joy and George Adamson's, and the Elsa the Lioness. Views of Mount Kenya and riverine habitat due to the 13 rivers that cross it.
Samburu National Reserve rich in wildlife in an abundance of the rare northern species. Well know as the Samburu special five;…View Itinerary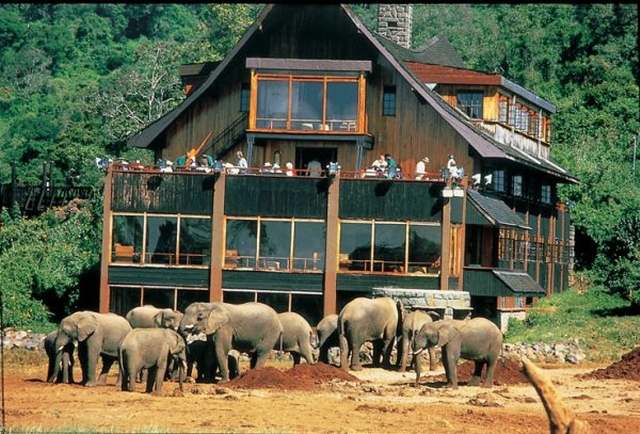 6 Days Classical Kenya Luxury Safari Holiday Private Package
Kenya Luxury Safari Holiday Private Package covers the best top travel safari destinations. Kenya Wildlife Adventure Safari with the best safari accommodation for great comfort and scenic views. The Kenya Luxury Safaris Package started with a thrilling Experience at The Ark Lodge Aberdare National Park. A destination of grand Historic safari significance since 1969. The safari package ends with a climax of Kenya wildlife Safari in Masai Mara Game Reserve…View Itinerary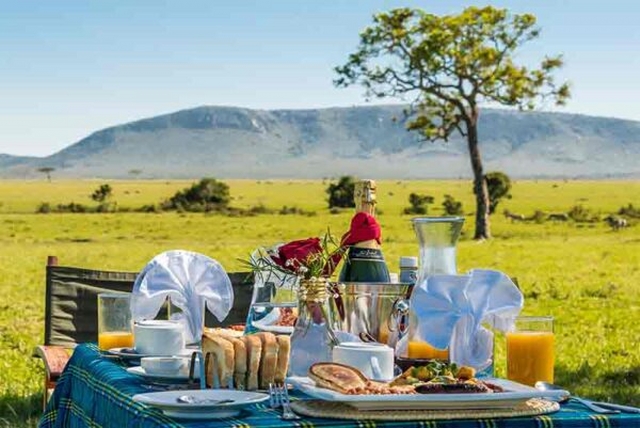 3 Days Exciting Masai Mara Lemek Conservancy Road Safari
Masai Mara Lemek Conservancy safari package starts and ends in Nairobi with a road drive to Lemek Conservancy. A thrilling Kenya wildlife Adventure safari and spectacular sceneries from the luxury Losokwan Camp. Masai Mara Lemek Conservancy safari is among the Kenya luxury safaris designed for a great safari experience.
The Kenya Safari Package covers the Lemek Conservancy rich in wildlife species. And excludes Masai Mara Game Reserve…Read More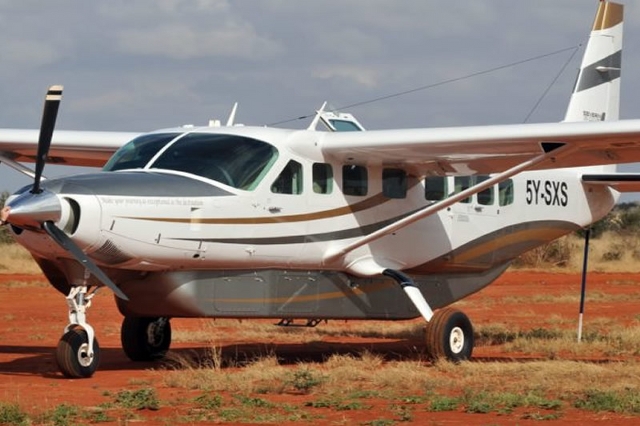 3 Days Masai Mara Flying Package to Masai Mara Game Reserve
Masai Mara Flying Package starts and ends in Nairobi and covers the Great Masai Mara Game Reserve. Tourists have options to choose the accommodation facility that they wish to stay at as per their budget. The Accommodation facilities are either Budget safari, Mid Range Safari, Lodge safari, Luxury Tented Camp.
Create great Kenya Safari memories with a short visit to Masai Mara game reserve. The Kenya Safari Package …View safari Package