FREQUENTLY ASKED QUESTIONS ABOUT SAFARIS.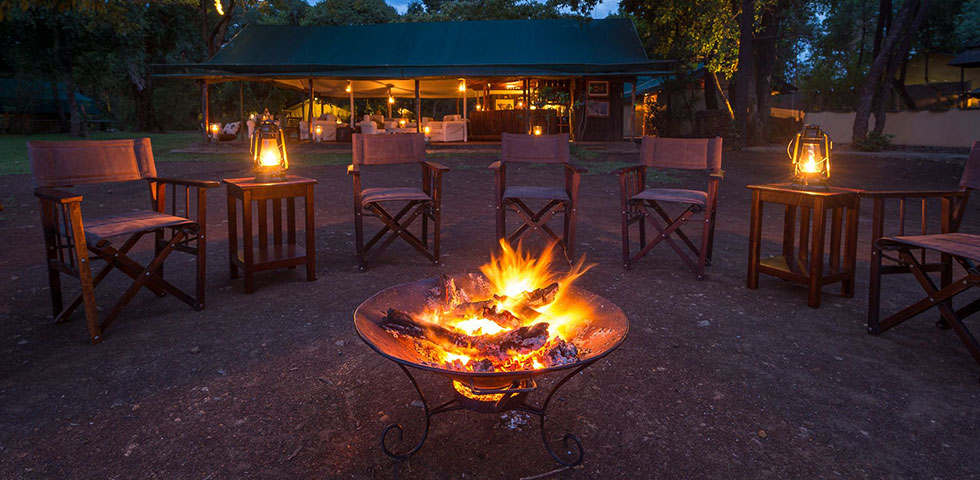 Are there set departure dates?
Yes. However, all of our safaris can be tailored around your chosen travel dates if you prefer another date. Due to the long rains, availability is limited during May and June each year, with many smaller lodges and camps closing for this period.
Can we bring our children on safari?
Children are welcome on most Safaris Tourn safari tours; however, we would not recommend bringing children under 5 years old. We are happy to recommend child-friendly properties and safaris if you are traveling with children.
What medical issues should I be concerned about?
To Enter Kenya and Tanzania for Holiday or Safari one require to have the yellow fever Vaccination, get Malaria Tablets/Ointments upon arrival and in case of any other problem our chemistry/Pharmaceuticals do provide anti biotic to cure small healthy problems.
One can get the yellow Fever Vaccination at Jomo Kenyatta International airport at easy in case he or she is not able to get it at Motherland.
In case of big healthy issues we do facilitate and arrange our clients to meet specialist in Hospital for serious treatment.
So as not to offend, what local customs do I need to follow when on my safari?
Local cultures vary tremendously throughout Safaris Tour. With over 60 different tribes, each with their own traditions, beliefs, language and culture, it is not possible to learn all the cultural taboos during a short vacation. However, there are a few do's and don'ts that will ensure you do not offend local custom during your safari.
Nudity or semi-nudity is not permitted; on the Coast, it is especially offensive to the Muslim culture. Visitors are expected to wear a bikini or swimsuit when swimming at the Coast; topless sunbathing is illegal.
Shorts, t-shirts, trousers, skirts and dresses are suitable for all other activities. African attire tends to be casual; modest western dress is perfectly acceptable.
Do not take photographs without permission. Photography of airports or any government buildings is illegal. Save your film for the wildlife and cultural villages where photos are encouraged!
The elderly are very respected in Safaris Tourn culture; when introduced to a local family, addressing the eldest member first generates an excellent rapport!
Tipping In Safaris Tour
It has been customary since safaris began to consider tips for your driver/guide and support staff. However, tipping is a very personal subject and the decision to tip and how much to give is entirely yours. Unlike in the USA or most of Europe, tips in Kenya are considered a gift; they are not a part of wages or payment. They are considered a bonus and are not expected or required.
An average daily wage in Safaris Tour is just over US$ 1.20. As such, giving a porter a tip of a dollar is very generous. Room or tent stewards would be delighted with a tip of between US$0.50 – US$ 1.00 per day.
In a restaurant, if service has not been added to the bill, then a tip of 10% is suitable, if you are satisfied with the service. In most safari camps and lodges, a service charge has been included in your accommodation rate, which is paid to the staff by the establishment.
In general, the only person who will expect a tip from you is your driver/guide, who would be very happy with a tip of around US$ 2- US$ 3 per couple per day. If you are camping rather than staying in a lodge, your camp cook would appreciate approximately US$ 10 per person for the entire trip. If you also have a camp assistant, then a tip of US$ 5 per person for the entire trip would be suitable.
What items can I purchase on my Safaris Tourn vacation?
Safaris Tour's flora and fauna is often fragile and endangered. Please do not collect any form of flora or fauna when on your safari, whether inside a National Park or not. In particular, do not purchase any form of handicraft or souvenir that requires the death of an animal, such as shells, starfish, ivory, animal hides or bird eggs.
It is prohibited to sell ivory, rhino horn and animal hides are prohibited items in Kenya. If these items are offered to you at any time, please report the matter to the authorities immediately.
Many local handicrafts are hand carved from indigenous trees. Please ensure that you purchase carvings made from woods such as mango, neam and jacaranda. Avoid the hard woods such as ebony and bamba kofi as these trees take centuries to grow and are now endangered through extensive forest cutting.
When purchasing your souvenirs and handicrafts, purchase the work of local craftsmen and artisans. Woven baskets, beadwork, jewelry, woodwork and cotton cloth are some of the more common handicrafts. Most tribes have their own traditional designs, shapes and sizes, providing a wide variety from which to choose.
How much baggage can I bring?
When traveling on safari, baggage should be kept to a minimum. Charter flights and vehicle transfers do not allow a large amount of baggage. Use soft duffle bags instead of suitcases, as frequently the small airplane baggage lockers cannot fit a large suitcase.
Laundry service (excluding underwear) is available in all of the properties; therefore large amounts of clothing are not required. Towels are supplied in permanent camps and lodges.
City hotels and some large safari lodges provide electricity for such items as shavers and hair-dryers. Smaller lodges and permanent camps will rely on generators for electricity or solar power, limiting electrical availability. Most campsites do not have electricity so hair-dryers, electric shavers etc. are not useable.
What is the weather like?
Safaris Tour's climate is based upon altitude. Inland, the days are warm to hot; the evenings are cool to cold. Only at the Coast are the temperatures less varied, remaining warm to hot throughout the day and night. The coldest months are June, July and August; the hottest months are January, February and March.
June, July, August and November may provide some showers and misty weather as these are the times of the Long and Short rains.
What clothes should I bring?
Dress is casual. Long-sleeved, lightweight shirts or blouses and trousers, with a sweater or light jacket are appropriate for the evenings. The camps do not have heating, so bring something warm in which to sleep.
Shorts and t-shirts are suitable for the hotter days.
A lightweight rain jacket is useful; a wide-brimmed hat is vital.
A good pair of walking shoes or boots is advisable when walking or horse riding. However, within the camps, lodges and hotels, light footwear may be worn.
Neutral colors, such as gray, khaki, browns or greens, are best; bright colors and patterns, including white, can spook animals and birds.
Some lodges and hotels have swimming pools, so bring your swimsuit!
Use our safari checklist to help you pack!
What equipment should I bring?
Bring all camera equipment, including spare batteries and film (100-400ASA), cleansing fluid, tissues and dust spray, as they are difficult to obtain and extremely expensive in Safaris Tour.
Please ensure that you also bring dust covers of some kind for your camera equipment. A small beanbag to use as a tripod is useful in a vehicle.
If using a 35mm camera, we suggest a wide-angle lens of 25mm to 35mm and two additional lenses that allow a range of 35mm to 300mm.
When staying in small mobile camps, it is unlikely you'll be able to re-charge video cameras.
In your daypack, carry:
high factor (over 20) sunscreen
lip-screen
binoculars
a small torch (flashlight)
insect repellent and moisturizer
moist towellettes (Wet Wipes)
Suggested medicines include:
packets of rehydrant powder (such as Gatorade)
anti-diarrhea tablets
generic antibiotics
aspirin
anti-histamine tablets
plasters (band-aids)
If you are taking any prescribed medicines, please ensure you have an adequate supply for the duration of your trip. If wearing contact lenses, please remember that it will be dusty and you will need extra cleaning fluid.