6 Days complete Tanzania camping safari private package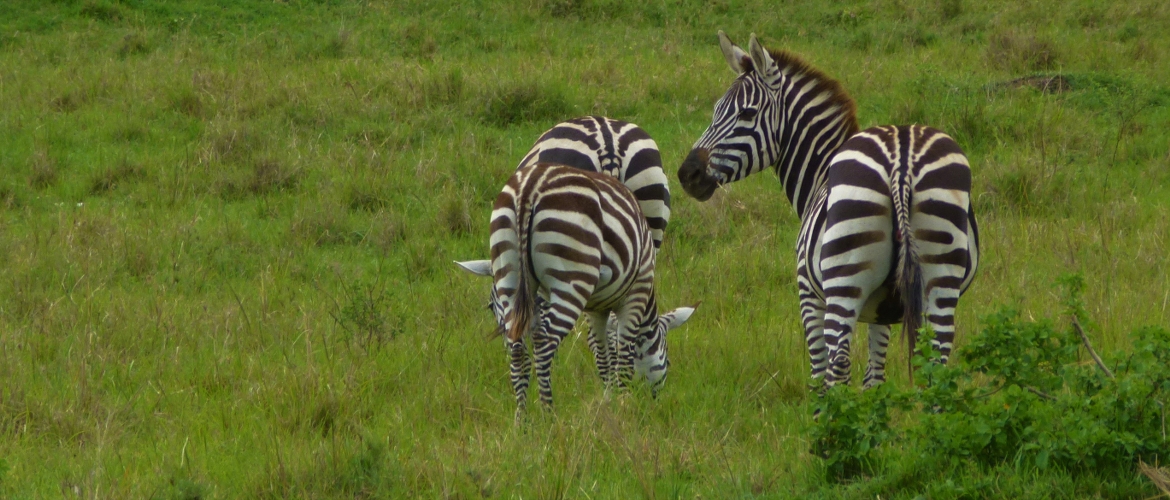 6 Pax usd $1290 p.p joining
4 Pax usd $1390 p.p joining
2 Pax usd $1950 p.p joining
– Tanzania Camping Safaris doesn't have Holiday supplements
– Price for children below 3 years is free.
– Price for children between 3-11 years shall be 75% of the adult rate.
– Price for children between 12 -17 years shall be discounted by $120 from the adult rate.
The Tanzania camping safari starts and ends in Arusha with great Tanzania Safari Tour memories of Tarangire National Park for thrilling game viewing with large herds of African Elephants and Giant Baobab Trees, Serengeti National Park for the annual Great Migration of wildebeest and Zebras in search of New Pastures and a large number of Predators, and The Ngorongoro Crater that host more than 30,000 wildlife species, a UNESCO world heritage site.
Tanzania Camping Safari accommodation is on budget properties and we will provide the camping gears where required, Clean Sleeping Bag, Sleeping Mats, and Tents let's explore and discover Tanzania National Parks.
– At Least 2 Tourists are required to book Tanzania Camping Safari to Tarangire National Park, Serengeti National Park, and Ngorongoro Crater Private Tour Package.
– Transport on a customized well maintained 4X4 Toyota Land Cruiser suitable for game viewing.
– Tanzania Camping Safari Tour Package starts and ends in Arusha town.
– Meals are provided as per the client's dietary, Halal food, Vegan meals, gluten-free meals, and Vegetarian meals, etc.
– Tanzania Camping Safari Tour Package cost includes all entrance fees and government taxes
DAY 1: ARUSHA – TARANGIRE NATIONAL PARK.
Pick up from your Arusha confirmed meeting point for a briefing of the Tanzania Camping Safari and introduction to the Tanzania safari driver guide, depart Arusha with packed picnic lunches, and drive to Tarangire National Park for a day game viewing along the Tarangire River. The Tarangire River is the only source of freshwater for this ecosystem during the dry season June to November when the park experience the migration of large herds of Wildebeest, Zebras, and Cape buffalos.
Tarangire National Park Resident sightseeing of the day will include the large herds of Elephants, Cape Buffalos, Wildebeest, Zebras, Lions, Cheetahs, Leopards, waterbucks among others, and on rare occasions you might see the Fringed- eared oryx and the gerenuk. Late in the evening exit Tarangire National Park and drive to Lake Manyara are at Sunbright Campsite for dinner, Bonfire, and overnight.
DAY 2: SUNBRIGHT CAMPSITE – SERENGETI.
African breakfast at Sunbright campsite at Lake Manyara region, check out with packed picnic lunches and drive to Serengeti National park to arrive at its main gate at noon for registration and game viewing en route to Nguchiro Campsite Central Serengeti area.
Serengeti National Park is known worldwide for its abundance of wildlife and the massive migrations of a large number of wildebeest, Zebras, and gazelles in search of new grazing pasture followed by the predator's Lions, Leopards, Cheetahs, Caracal, and the African wild dog. Arrive at Nguchiro Campsite in time for check-in, dinner, Bonfire, and overnight.
DAY 3, DAY 4: SERENGETI NATIONAL PARK.
Tanzania Camping Safari tour package creates two full days of game viewing in Serengeti National Park, each day leaves the Nguchiro Campsite with packed picnic lunches for an extensive game drive at Central Serengeti in search of the annual migration for a great Game viewing, photography, and discoveries of the Migration circle from May to December in Serengeti National Park and Masai Mara Game Reserve in Kenya.
Enjoy game drives along the Mara River in search of the predators and other Residence of Serengeti National Park, Visit the crocodile-infested Grumeti River where the migrations cross, The Serengeti Hippo Pool, and Several Serengeti Kopjes where the Pride of Lions are often seen as they spy on their prey. Each day with great Tanzania Camping Safari memories returns to Nguchiro Campsite for an optional activity, Dinner, Bonfire, and overnight.
DAY 5: SERENGETI – NGORONGORO CRATER.
Early breakfast at Central Serengeti Campsite, check out with picnic lunch for another Tanzania camping safari experience across Serengeti National Park, Start from Central Serengeti en route to the main gate with the sightseeing of Lions, Leopards, African Elephants among other animals till noon, enjoy picnic lunch and with an optional stopover at the Olduvai Gorge drive to Ngorongoro Conservancy area at Simba Campsite, Pinch tents, Dinner, Bonfire and overnight.
DAY 6: NGORONGORO CRATER – ARUSHA.
Tanzania camping safari is scheduled for the final Tanzania safari tour in Ngorongoro Crater, immediately after breakfast check out with packed picnic lunches and drive to Ngorongoro Crater's main gate for registration and 6 hours extensive game drive down the crater Rim. Ngorongoro Crater host more than 30,000 wildlife species among them the largest Mammals, African Elephant, Hippos, Buffalos, Black Rhino, Crocodiles, Predators Lions, Cheetah, Leopards among other small wildlife.
After an extensive game drive and picnic lunches at the crater, ascend with another game drive en route to the gate, Exit Ngorongoro Crater and drive to Arusha where the Tanzania Camping safari will end with a drop off at your Arusha destination.
– Transport as per the highlights.
– Accommodation as per itinerary.
– 3 meals a day while on safari.
– Services of our Professional Guide/Driver.
– All park entrance fees.
– All game drives.
– 1.5 liters of Mineral water each day.
– Personal Travel Insurance.
– Items of personal nature.
– Alcoholic & Soft drinks.
– Tips.
– Olduvai Gorge.