10 Days Best of Africa Budget Safari Kenya And Tanzania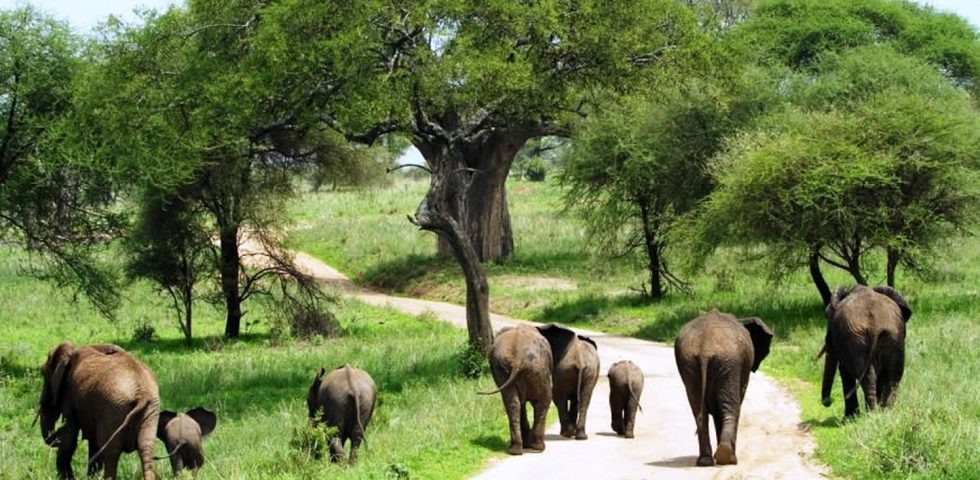 Cost from usd $1390 p.p group safaris.
– Daily Africa budget safari departures available all year-round.
– Transport on a customized safari van in Kenya and a 4X4 Toyota Land Cruiser in Tanzania.
– Gives opportunities to those interested to explore the beauty and sceneries of Kenya and Tanzania.
– Guaranteed of the big five and variety of wild African wildlife.
– Gives opportunity for the view of Mount Kilimanjaro which as the highest peak in Africa.
– Guaranteed services of a professional English speaking Driver Guide.
– The Africa budget safari package includes all park admission fees and government Taxes.
– Solo travelers are most welcomed as well as groups.
DAY 1: NAIROBI – MASAI MARA GAME RESERVE.
Pick up from your Nairobi meet point and be transferred to our office for Africa budget safari. With other tourists from different countries booked for a group joining safari. Introduction to the Kenya safari guide and start the safari with two stopovers at Viewpoint and Narok Town. Arrive at Masai Mara Game reserve in the late afternoon for check-in and a little siesta.
The Africa budget safari is scheduled for an evening safari drive in the Masai mara game reserve. Enjoy Kenya wildlife adventure introductory game drive in search of the great African wildlife. See the sunset and return to the campsite with a smile of Kenya safari tour for Dinner, and overnight.
DAY 2: MASAI MARA GAME RESERVE.
Early breakfasts at the campsite then leave for a full day Kenya wildlife adventure safari with packed picnic Lunches. Transverse the Masai mara game reserve with thrilling up-close encounters with African wildlife. Arrive at Mara River at noon to see hippos and Crocodiles or witness the crossing of wildebeest and Zebras. Annual great migration takes place between July and October with a large herd crossing to Masai Mara.
Break for the picnic lunch and continue with the Kenya wildlife adventure safari up to 1700 hrs. With a full-day African safari experience leave the game reserve for an optional activity. A visit to Masai village, Nature walk or relax at the campsite followed by dinner, Bonfire, and overnight.
DAY 3: MASAI MARA– NAKURU TOWN.
Early in the morning leave for the final Africa budget Safari game drive in Masai mara game reserve. Witness the sunrise and track the African wildlife as they graze on wet grass and the predators hunt the prey. Before 0900 hrs return to the campsite for a full breakfast, check out, and drive to Lake Nakuru.
A stopover for hot lunch and another at Lake Naivasha for optional activity at extra costs such as a boat ride to watch the birds and the hippopotamus. Arrive at Nakuru budget hotel in the early evening for check-in. An evening spent at leisure where a visit to Nakuru town can be arranged, dinner and overnight at the hotel.
DAY 4: LAKE NAKURU – AMBOSELI NATIONAL PARK.
Breakfast at the Nakuru budget hotel then leaves for an Africa budget safari in Lake Nakuru National park. Guaranteed of the Rhinoceros, Zebras, Giraffes Flamingos, Buffalos, Lions, Baboon Monkeys, Pelicans among other animals. Enjoy a thrilling game drive at the Lake, Rhino sanctuary, Baboon cliff the National park area for at least 4 hrs. Around 1100 hrs leave Lake Nakuru National Park and drive to Amboseli National Park. Arrive at Amboseli Campsite before the sunset for check-in, relaxation, Dinner, and overnight.
DAY 5: AMBOSELI NATIONAL PARK.
Enjoy an African breakfast at your campsite with great views of the beauty of Amboseli National park. Great views of Mount Kilimanjaro if the weather will permit. Before 0800 am leave the campsite with packed picnic lunches for a full day of Kenya wildlife adventure safari. Explore the plains of Amboseli national park, the viewpoint, and the swampy areas where the jumbo elephants bathe and graze.
Enjoy at least 8 hours game drive with a picnic lunch at the base of Mount Kilimanjaro. With a great African safari, memories leave the park in the evening for an optional activity, Dinner, Bonfire, and overnight.
DAY 6: AMBOSELI NATIONAL PARK – ARUSHA.
Enjoy early breakfast at the campsite, check out with picnic lunches for the final game drive from Amboseli Kimana gate to Mashenani gate. Track the big cats, the large elephants, and other wild animals for at least a 2 – 3 hours game drive. Exit Amboseli National Park and drive to Kenya Tanzania Namanga border.
Process your Tanzania visa as you wait for a Shuttle bus from Nairobi for a journey to Arusha. Say bye-bye to your Kenya safari guide, and proceed to Arusha. Upon arrival meet our Tanzania Tour Agent for a transfer to Ambassador hotel where you will enjoy dinner and overnight.
DAY 7: ARUSHA – LAKE MANYARA.
Breakfast at the Hotel then you will be transferred to meet your Tanzania safari guide and other Tourists ready for the safari. Depart Arusha and drive to Lake Manyara National park for the day sightseeing. Lake Manyara national park is one of the Tanzania national parks well known for the flamingos and rare tree-climbing lions. Enjoy at least 6 hours of thrilling game drive and bird watching till late evening. Drive to Sun bright Campsite for dinner, Bonfire and overnight.
DAY 8: LAKE MANYARA – SERENGETI.
Early breakfast at the campsite, check out and leave for Serengeti National Park. The Africa Budget safari is scheduled for an evening game drive at Serengeti. Serengeti National Park is located in the northern part of Tanzania. Famous for the massive migration of wildebeest and zebras plus a large population of the Big Cats. Game drive towards the Central Serengeti with sightseeing of Lions, Leopards, Cheetahs, Antelopes.
Large herds of Wildebeest, Zebras, Buffalos, Impalas, Ostrich, Wild dogs among others. Arrive at Nguchiro Campsite in the late evening with awesome safari memories and a taste of Serengeti National Park. The night will be spent camping in the blue sky of central Serengeti National park at the center of the wilderness.
DAY 9: SERENGETI – NGORONGORO CRATER.
Early breakfast at the campsite, check out with picnic lunches for at least 6 hours game drive. Explore and discover the beauty of Serengeti National park at the central Serengeti and Southern Part. By 1200noon enjoy your picnic lunch then leave Serengeti national park. An optional stopover at the Olduvai gorge museum at an extra cost of USD $35 p.p. Arrive at Ngorongoro conservancy area in the early evening, check-in at Simba campsite for dinner, bonfire, and overnight.
DAY 10: NGORONGORO CRATER – ARUSHA.
Enjoy an African breakfast at the Simba campsite with the amazing views of the Ngorongoro crater. Drive to the main gate and enjoy 6 hours game drive down the crater rim. Ngorongoro crater host the remaining few Black Rhinos among other large mammals with over 25,000 animal species.
Enjoy your final game drive for the Africa budget safari with a picnic lunch at the crater rim. Ascend to the main gate, exit, and drive to Arusha town. The Tanzania safari guide will drop you at your hotel or transfer you to Arusha airport for a flight to other destinations.
– Africa Budget Safari package as per the itinerary.
– Round Transport from the starting point back to the Finishing point.
– Services of a Professional and Knowledgeable English speaking driver Guide.
– Meals each day while on safari.
– All mentioned game drive.
– All park admission fees
– Transfer from airport and back to the airport.
– 1 liter of bottled water each day.
– Accommodation as per the itinerary.
– Personal Travel Insurance.
– Any optional activity such as a visit to Maasai village, visit Olduvai Gorge, Boat Ride at Naivasha, etc.
– Beverages and Alcoholic drinks.
– Visa fees
– International or Domestic flights.
– Gratitude to the safari crew.
– Things of personal use.