7 Days Kenya budget safari package wildlife adventure tour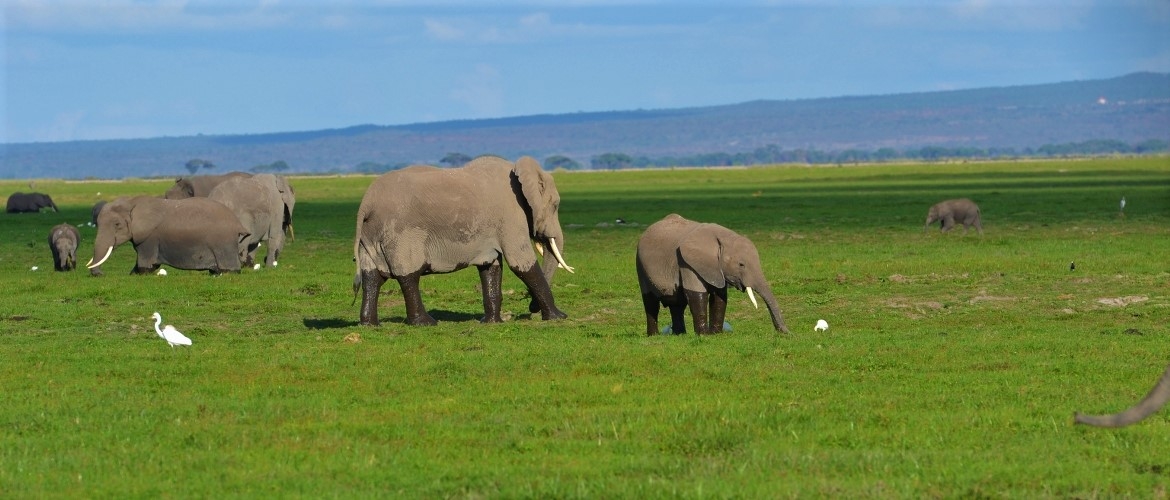 From usd $840 p.p group joining safaris
Budget Safari 2023 covering Masai mara game reserve, Lake Nakuru, Lake Naivasha, Hell's Gate and Amboseli National Park. Group joining safari that is pocket friendly and allow safari booking by all. Kenya budget safari package accommodates solo travelers and, last minute safari booking. Enjoy a thrilling safari experience as you discover and make great friends. Absolute Holiday safaris team is committed to ensure great services are offered…
DAY 1: NAIROBI – MASAI MARA GAME RESERVE.
Masai Mara game reserve by road from Nairobi  approximately 250kms to 280kms with estimated 5 hours drive. The safari starts with arranged pick up from Nairobi area, meet other tourists at Mama Ngina. By 0800 am to 0815 am depart Nairobi with a stopover at The Great Rift Valley and Narok Town for hot Lunch. We arrive Masai Mara Miti Mingi Eco Camp in the late afternoon, check in and little siesta. Evening game drive starts at 1600hrs till sunset, return to the camp for dinner and overnight.
DAY 2: MASAI MARA GAME RESERVE.
Budget Safari is scheduled for Masai Mara game reserve safari experience. The Game reserve is widely know as the jewel for wild animal viewing area. The sightseeing of the day; lions, buffalos, zebras, waterbucks, cheetahs, elephants, leopard, giraffe, hippos and crocodiles at the Mara River, ventures, hyena, monkey, baboons, elands among others. Wildebeest transverse the Masai Mara plains during the annual migration July to October and during low season few groups. Late evening with awesome African safari memories return to the camp for optional activity, dinner and overnight.
DAY 3: MASAI MARA – NAKURU TOWN.
Early morning by 0600 am depart the campsite for the final game drive in Masai Mara game reserve. Witness the sunrise and take awesome photos, by 0830 am exit the best Kenya game reserve and drive back to the camp. Alternatively if you missed the visit to Maasai village depart the campsite at 0700 am a good time to interact and enjoy milking with the maasai. By 0900 am enjoy full breakfast, check out and leave masai mara regions for Lake Nakuru National Park. Stopover for hot lunch and again at Lake Naivasha to enjoy a boat ride at extra cost as you watches birds and Hippos. Later depart and drive to Hotel CityMax Nakuru for dinner and overnight.
DAY 4: LAKE NAKURU – LAKE NAIVASHA.
Lake Nakuru National Park hosts the scenic alkaline Lake Nakuru which is one of the large Great Rift Valley lakes. The Lake is a suitable place for bird watching, flocks of pink flamingos and other bird species have being recorded here. The park is also a great safari destination for the endangered black and white Rhinoceros species. In addition the park is reach in wildlife such as Rothschild giraffe, lions, zebras, waterbucks, hyena, dik dik, antelopes, buffalos, leopard, monkeys and baboons. The game drive will start by 0730 am upto 1100am or 1200 noon, exit the park and drive to Naivasha Newstead hotel.
Late afternoon and evening to be spend at leisure, but with our guide you will have options to choose. The activities are optional but worthy the visit where any entrances will be paid direct at the main entrance.  Visit Elsamere museum that features the life of George and Joy Adamson commitment to wildlife of Kenya. Visit to The Sanctuary which is a private own land on the shore of Lake Naivasha and rich in wildlife species.  Later in the evening drive back to Newstead Hotel for dinner and overnight.
DAY 5: CRESCENT ISLAND – AMBOSELI NATIONAL PARK.
Crescent Island seats in Lake Naivasha land and it came to fame after the 1985 Movie "Out of Africa" that displayed the beautiful nature of Naivasha. The land is privately owned and has an abundance of wildlife and plant species. It's a really a beautiful place to be and enjoyed a guided nature walk as you take great pictures with animal background. After breakfast at the Hotel you will be transferred to the lake shore for a boat ride transfer to Crescent Island. Meet the guard and spend at least 4 hours guarded tour. Later be transferred again to the main land to meet with the safari guide and drive to Amboseli National Park. Arrive at Nyati safari camp in the late evening for check in, little siesta, dinner and overnight.
DAY 6: SAFARI AMBOSELI NATIONAL PARK.
Amboseli National Park crowned by the Mount Kilimanjaro is the second popular and visited safari destination after Masai Mara game. The Park is famous for the large herds of elephants, immense views of the Mount Kilimanjaro, swampy areas, plains and the viewpoint. Thrilling game drive will start after breakfast equipped with packed picnic lunch boxes. Sightseeing Of the day will be Herds of elephants, lions, giraffe, zebras, buffalos, hyenas, flamingos, Egyptian goose and a great variety of antelopes. Enjoy the picnic at the base of Mount Kilimanjaro and continue with game search till late evening. Exit Amboseli National park and drive to the campsite for an option activity, dinner and overnight.
DAY 7: AMBOSELI NATIONAL PARK – NAIROBI.
Budget safari will start again with early African breakfast at the camp, check out and leave the camp for a short morning game drive. Enjoy the game watching from Kimana Gate to Mashenani gate exiting approximately by 0900 am. Driver to Kenya and Namanga border to drop those proceeding to Arusha, Tanzania. The rest of the group will drive back to Nairobi to be at the Jomo Kenyatta International airport by 1400hrs. In case there will be clients proceeding to Mombasa the arrangements will be done while in Amboseli so that the tour will be of importance to all.
– Transport on a customized safari van.
– Entrance fees.
– Game drives.
– Complimentary pickup/Drop.
– Kenya budget safari accommodation comfortable enough will be provided.
– 1 Liter of Mineral water each day.
– Meals first day L, D, full days B, L, D, and last day B, L.
– Things of personal use e. toothpaste/brush, Repellents, or ointments.
– Drinks both alcohol and beverages.
– Tip to the crew e.g. Guide, Cook & porters.
– Any optional activity.